Check out the Weldco-Beales Mfg. Fall Inventory Campaigns! Ready-to-Work Attachments and our Annual Snow Special: 12′ Snow Blades for 120-150 Class Wheel Loaders!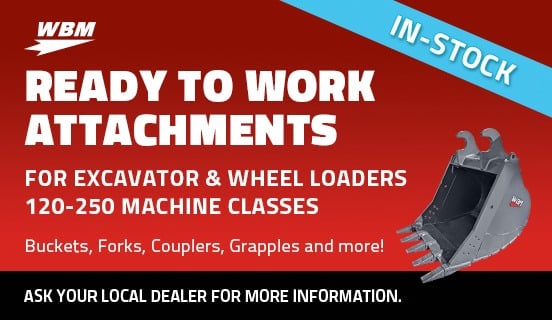 Ask your local dealer or WBM representative to see what is available in our In-Stock Inventory selection of WBM Wedge-Coupler-Ready attachments for 120-250 Class Excavators and Wheel Loaders!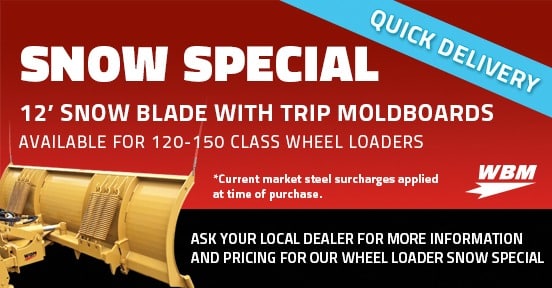 It's that time again for WBM's Annual Snow Blade Special! Contact your local dealer or WBM representative for this quick delivery of WBM Snow Blades, available for 120-150 Machine Class Wheel Loaders! Purchase before December 31, 2021, and receive a $1,000 credit* towards freight or your next purchase!
* Must be redeemed before December 31, 2022.