FOPS vs. FOG Systems
What is the difference between FOPS and FOGs?
FOPS stands for Falling Object Protective Structure, and FOG is a new type of protection, called Falling Object Guard.
How are they different though?
A FOPS is a separate structure that is mounted around the cab of a machine (ROPS certified or non-certified cab), that protects the cab from falling objects.
A FOG on the other hand, is guarding that is bolted directly to a certified ROPS cab, typically in two pieces: a roof and a front FOG.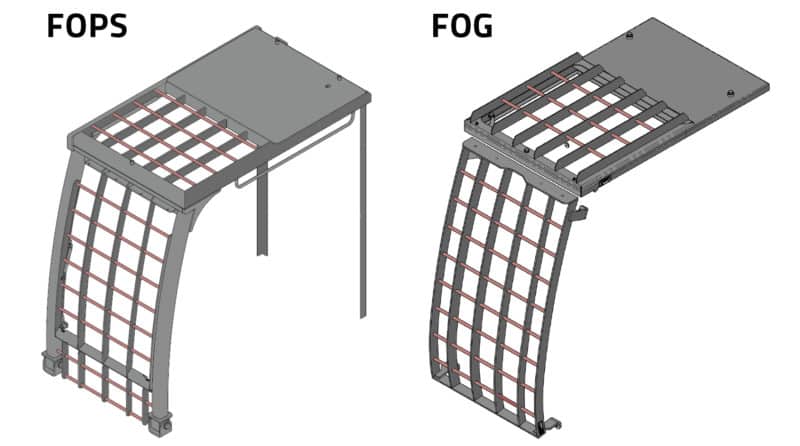 As many machine manufacturers are now producing their own ROPS certified cabs, it is becoming more and more common to only have to install FOG on machines, protecting both the operator and cab from damage.
See FOPS/FOG product page for more information.
Ask your Weldco representative or local machine dealer to find out what package will best suit your machine!