Weldco-Beales Mfg. (WBM) provided coffee to the attendees of the 113th Annual SARM (Saskatchewan Association of Rural Municipalities) Convention and Tradeshow, March 13-14.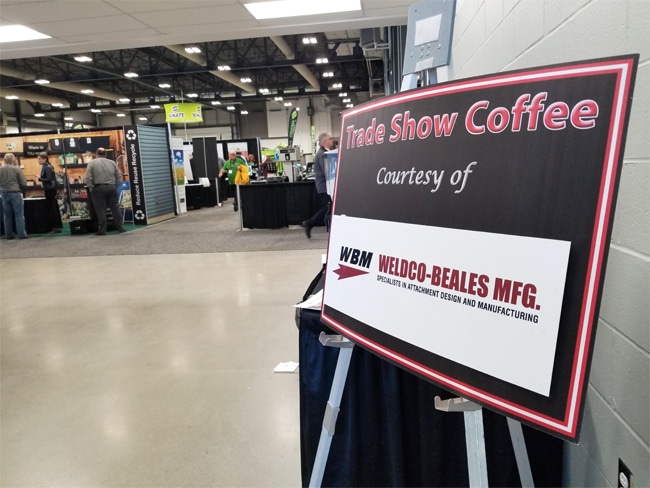 SARM is an independent association that takes on the role as the 'Voice of Rural Saskatchewan', representing rural municipal government before senior governments. This convention is packed with important meetings and events that provide association members with an opportunity to participate in governmental resolutions, discussions, and educational workshops.
WBM representatives were happy to network with the municipality members and learn more about how WBM can help boost their road maintenance successes. Our team is always working hard to continuously improve our attachment lines (blades, plows, snow wings, etc.) and services to enhance our business partners' success and ultimately operator productivity.
Visit www.sarm.ca for more information about SARM.