WBM is widely known for creating long-lasting, heavy-duty attachments for a variety of industries, for over 75 years. What you might not know, is that we have a unique ability to customize attachments to meet very specific job requirements – this project is a great example!
A Waste Management facility in Northern Alberta required an attachment that could sort through a variety of general waste materials, with the ability to extract smaller metal pieces, preventing them from ending up in a shredder or other machines, causing damage to the equipment.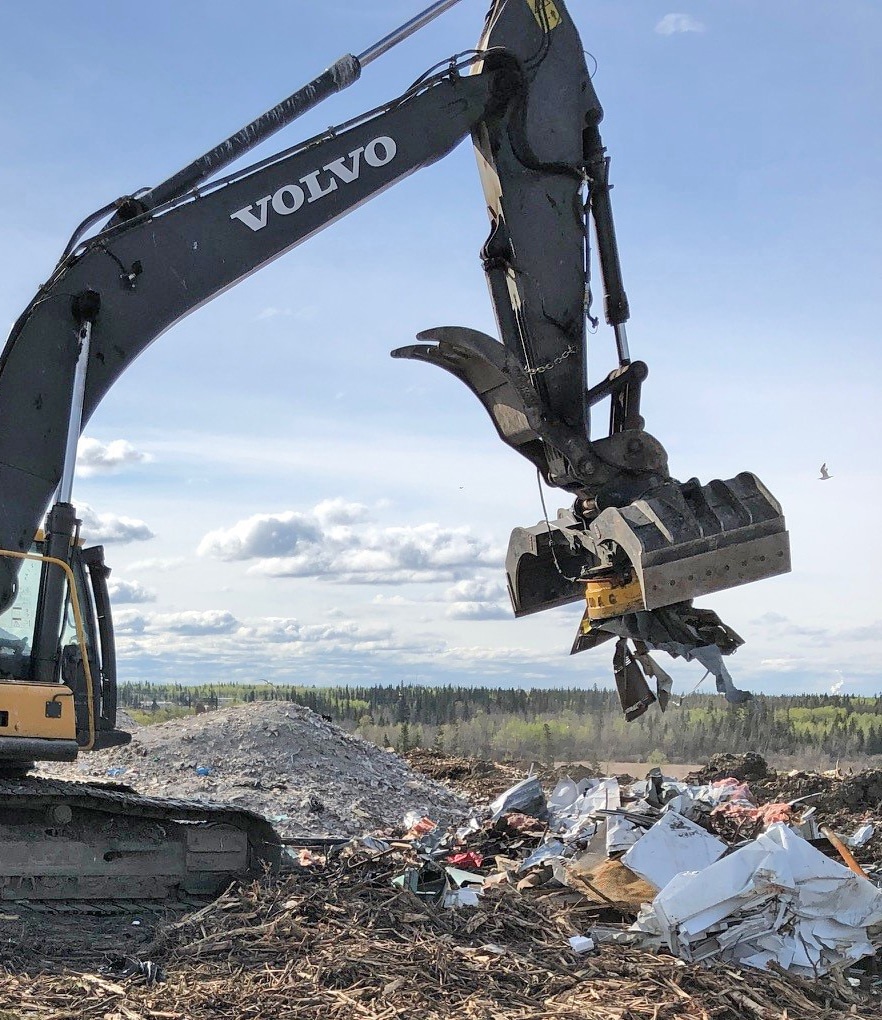 This Scrap Waste Grapple, custom made by WBM, accomplishes just that. Made with a 48″ wide, tip-to-tip jaw shape to pick up scattered waste and debris, this grapple can also be outfitted with a heavy-duty electromagnet for handling the ferrous scrap metal and smaller metal particles. The recessed lugging is designed to optimize the grapple lift height.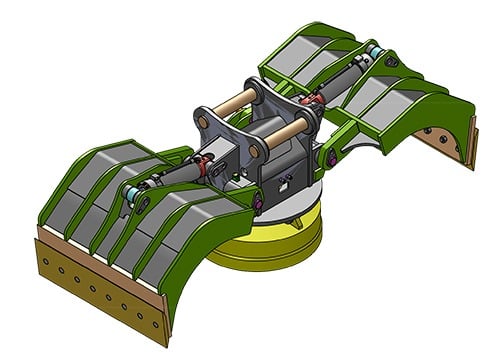 SPECIFICATIONS:
This grapple has a maximum capacity of 6 sq. ft. while using the magnet, and 9 sq. ft. without.
90°, 180°, or 360° continuous grapple rotation available.
Open dimensions: 121"; Closed: 66-1/5″
Height: 60″ (71-15/16″ including pin-grabber coupler)
Total weight with magnet: 5,070lbs (3,640lbs without)
WBM's goal is helping our customers get exactly what they need to maximize the productivity of their machines. Ask your preferred heavy equipment dealer or contact WBM directly to ask how we can help to make your equipment do their best work.