Since 1945, Weldco has been your trusted partner in heavy steel industrial product design, manufacturing, service, and support. We have attributed our success to our unwavering commitment to our customers and our dedicated efforts and investments in product innovation and technology. We are proud to share an exciting new product announcement:
Weldco Tech, the newest division of the Weldco-Beales Mfg. (WBM), is excited to introduce their newly patent-pending product, the Weldco Smart-Tag: the future of Bluetooth® attachment tracking.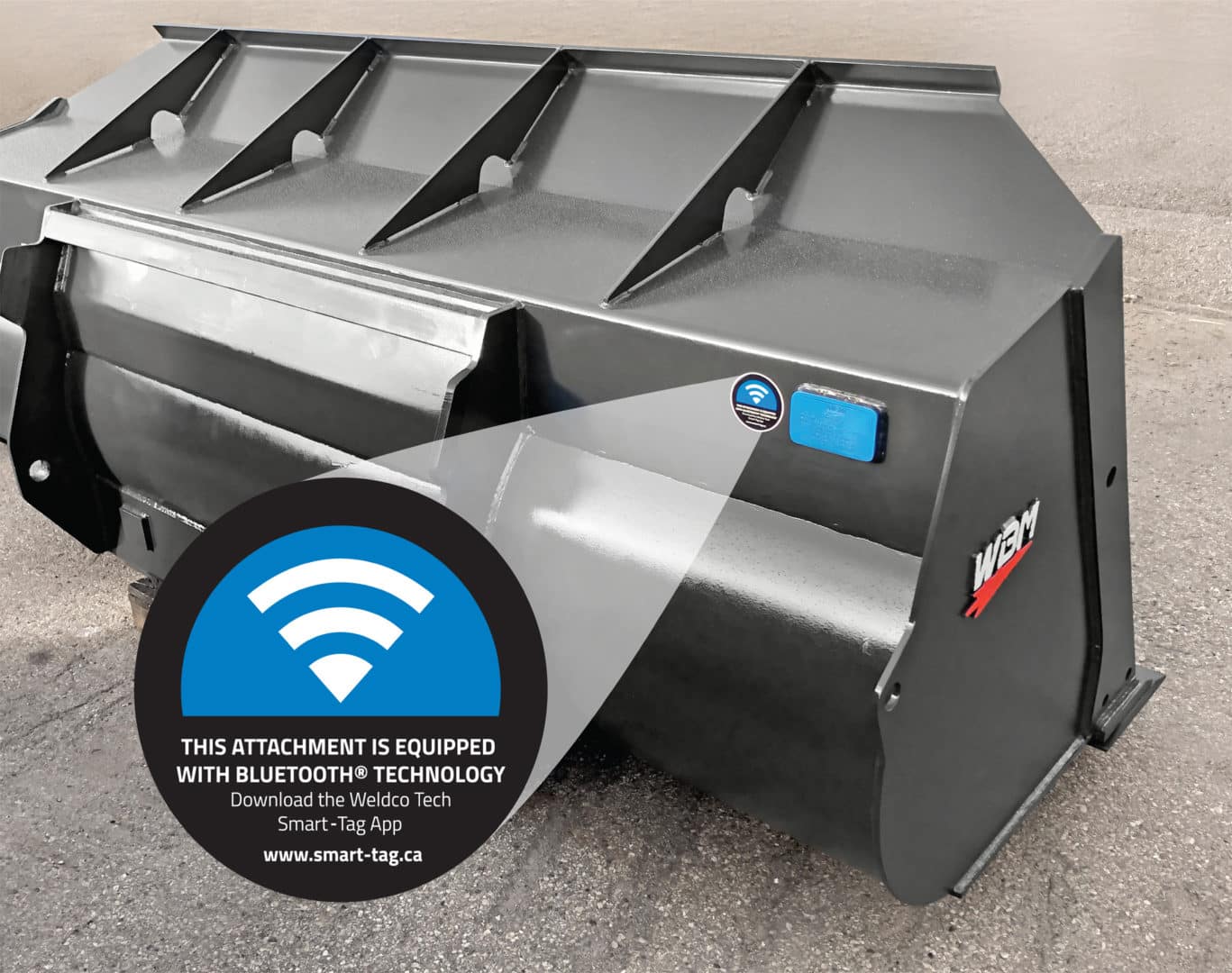 Customer satisfaction is paramount to Weldco, and we have recognized the many value-added capabilities that this Bluetooth® technology can bring to the table.
Smart-Tags are pre-loaded with key WBM attachment information: Serial Tag Data, Parts Books, Installation & Maintenance Guides and Pre-Ship images.
Beyond static embedded attachment information, customers can also track their attachment's movement, current location with secure & encrypted access via Weldco Smart-Tag App. Automated shipping notifications can also be enabled with those participating customers who wish to take advantage of the technologies interface with our manufacturing facilities.
In addition to asset tracking, the Smart-Tag brings real-time condition monitoring data to track your mining equipment and components. By strategic placement of the Smart-Tag we can collect key data such as temperature, G-Force impact, and cycle times.
All attachments manufactured by WBM are now equipped with Smart-Tags. For more information, visit www.weldcotech.com or ask your WBM representative for more information about Weldco Smart-Tags and the Smart-Tag App.